Some time ago I wrote about the similarities and relationships between testing and UX/usability techniques. But there's another question: how do we integrate them in the software development process? Here's an approach: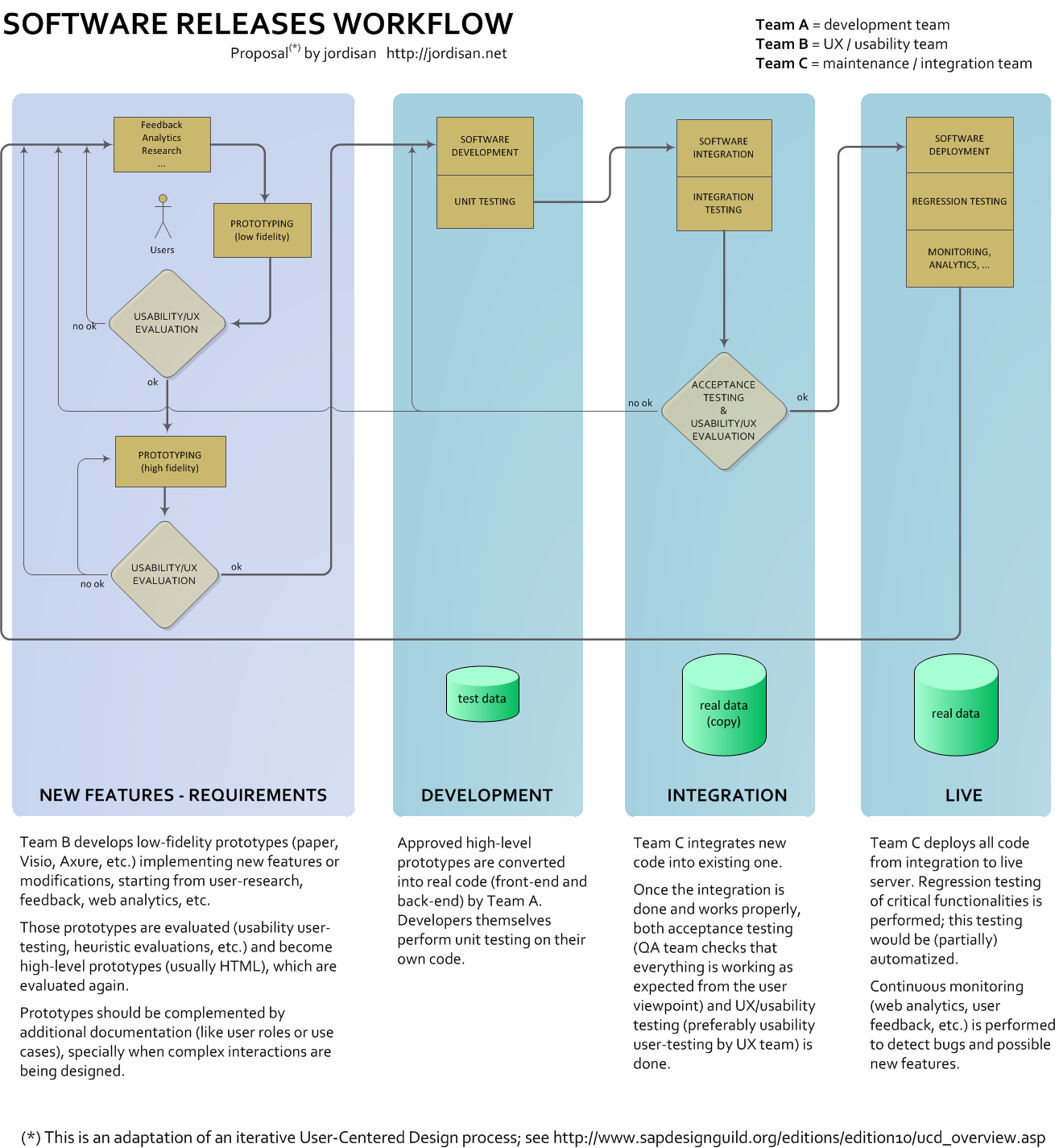 There are three teams involved:
Team A is the software development team, responsible of developing new software functionalities and modify existing ones.
Team B is the UX team, which takes care of discovering and defining user requirements, designing interfaces and evaluating existing ones.
Team C is the maintenance/integration team, responsible of keep the whole system working. They can assume some quality and system administration tasks, and/or be in close relationship with the corresponding teams.
And there are four environments/phases:
Of course, many alternatives and variants of this workflow are possible, but I think this could be a starting point for any organization wanting to integrate testing and usability techniques in their software development process.
PS: don't forget to try UCDmanager if you are interested in User-Centered Design techniques.